Refresh your life.
About us:
---
The Respiro Association is a non-governmental and nonprofit organization based in Bucharest, Romania. Our main objective is to encourage socio-emotional, intellectual, and spiritual growth for youth aged 15 to 30, who are facing crises or interested in personal development.
Through its on-going youth oriented projects, Respiro Association aims to provide experiences that will have a positive impact on their development by providing psychoeducational programs, counseling services, seminars, courses, debates, presentations, and youth camps.
OUR PURPOSE IS TO ENCOURAGE TEENAGERS AND YOUNG ADULTS TO BECOME EMOTIONALLY STABLE AND TO STIMULATE THEIR INTELLECTUAL AND SPIRITUAL GROWTH.

Respiro Help offers counseling for teenagers/young adults who need psychological support
• online: www.respiro.ro/help;
• in Bucharest: every month, we offer free psychological counseling sessions for 10 young people up to the age of 30 who have a justified need for free services;
• counseling camps: we organize thematic camps on counseling, psychotherapy, and personal development.

In our main location, Respiro Lounge, we organize cultural events, self-awareness, self-develompent, and socializing workshops. All activities at Respiro Lounge are structured to fulfill young people with positive energy, motivation, inspiration and help their self-development.

For Respiro Schools project, we organize personal development presentations in Romanian secondary and high schools, along with summer camps for students, and conferences for teachers.
Free resources
---
RESPIROteca: Free access to educational resources in the form of books, online courses and articles.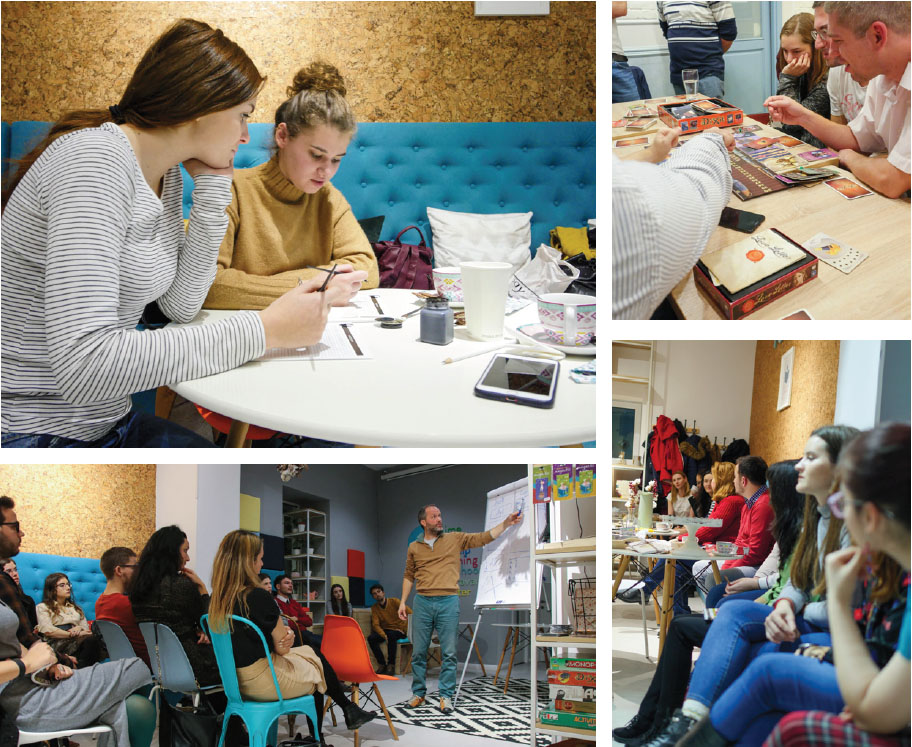 3885
CASES COUNSELED on Respiro Help platform
11000
STUDENTS in school workshops
>700
PARTICIPANTS in the six editions of Teachers' Convention
3100
ATTENDEES in Respiro Lounge events
>1600
CAMPERS with Respiro Schools
114
PARTNER SCHOOLS for school presentations
Visit us!
Str. Doamnei, nr.3, sector 3, București, cod poştal 030051 CUI: 33421979
JOIN OUR TEAM!
Volunteer
---
Donate!
IBAN Libra Bank
RO95 BREL 0002 0017 2214 0100
---
www.respiro.ro
A moment of respiro
Teacher Convention 2019
Student Summer Camp 2019